Why choose Libra?
The recent emergence of machine learning has given rise to hundreds of different frameworks, so why would you use Libra? Here's why libra outperforms all these other alternatives.
---
We prioritize ease of use and ergonomics.
Libra is a machine learning API designed for non-technical users. This means that it assumes that you have no background in ML whatsoever.
Never preprocessed data before? Never worked with complex graphing libraries to analyze your models? Never understood what a dropout or a pooling layer does? Perfect. None of this knowledge is required to get your hands dirty in machine learning with Libra.
This makes it very easy to test the possibility of machine learning in your work enviroment. Don't go out and hire a machine learning engineer before you know it's possible to integrate the technology in your current system. Be confident first.
This ease of use does not come at the cost of reduced flexibility: all parameters that can be passed into Scikit-Learn and Keras algorithms can also be passed to Libra. On top of this, we've already setup preprocessing pipelines for you to tune if you'd like!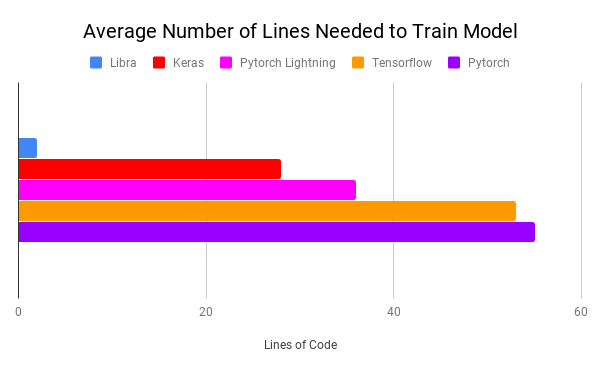 ---
Libra is the nexus of modern machine learning
We've combined technologies from the most popular platforms to create a complete experience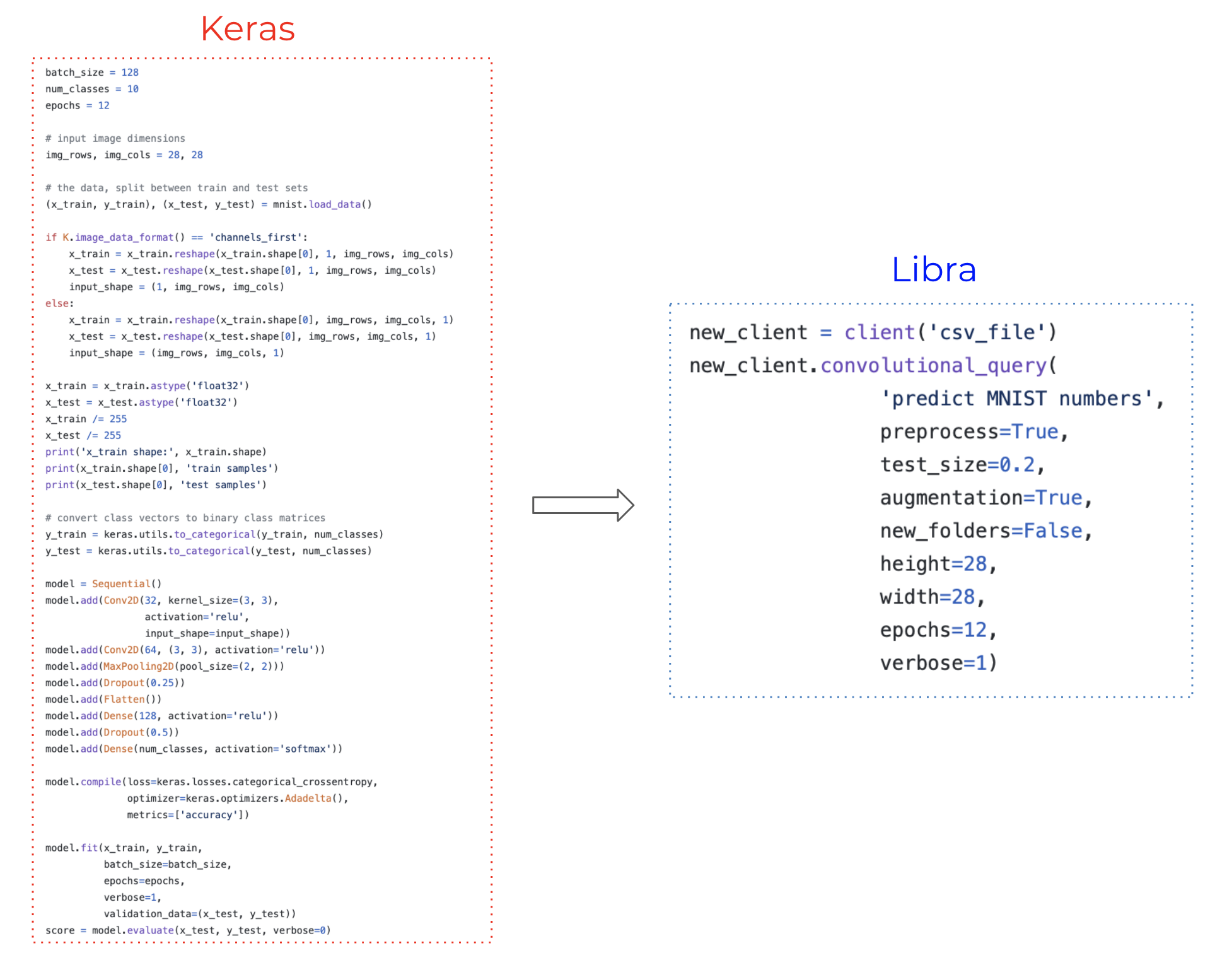 ---
Libra has a large community and many resources available
Ask a question on our GitHub, where developers are constantly responding to issues.
Join our Slack group, where the founding developers are constantly answering questions about the library.
If you're an organization, contact us today for a free webinar or information session from our founder!
---
Libra makes collaboration between experience levels possible
The API can be used by a complete novice, without worrying about anything but the instruction.
It can also be used by a experienced developer, who understands the basics of the process. They can perform tuning and identify the best parameters.
It can also be used by a machine learning engineer, who understands the details of all the parameters and what they do.
This allows for users of all sorts of experiences collaborate on the same task.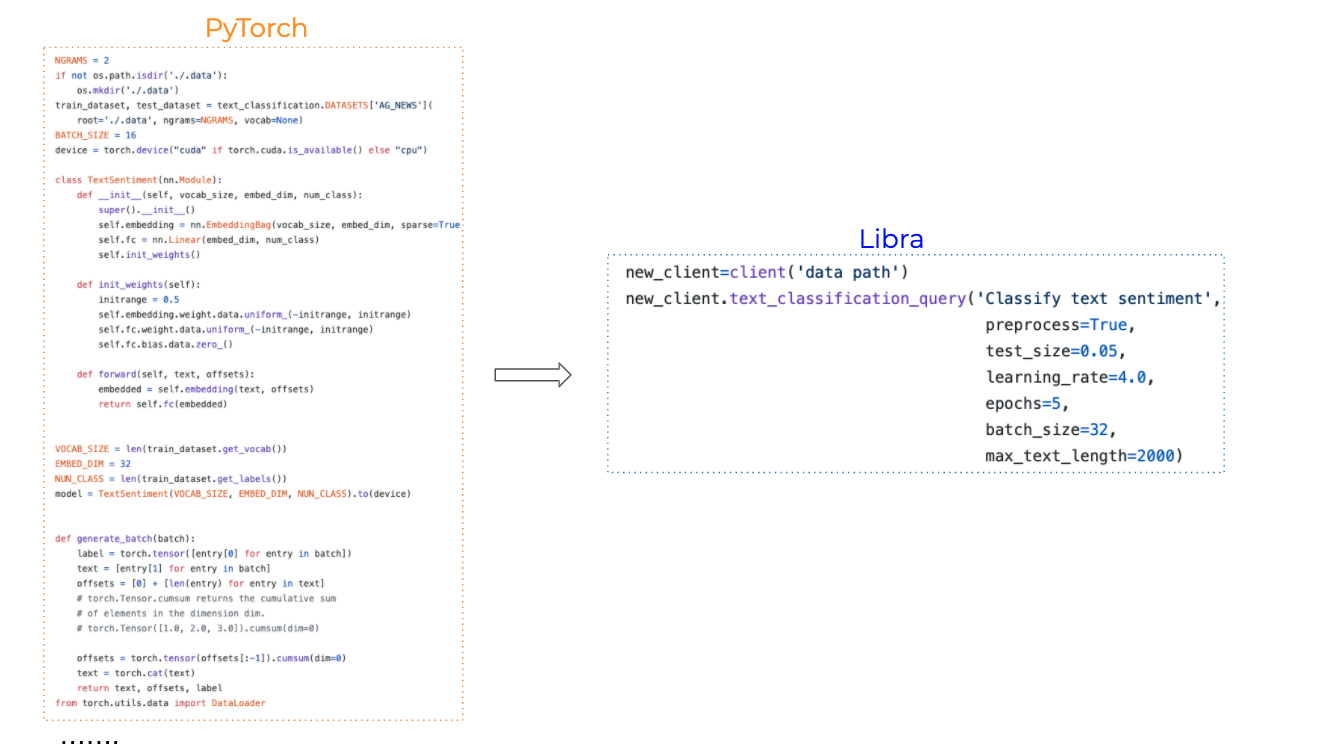 ---
Developer Team
This is the team behind Libra. Feel free to to check us out on LinkedIn through the links below and see what we are up to!
Founder - Palash Shah
Developers - Siddharth Akalwadi , Rostam Vakhshoori , Ramya Bhaskara , Pragun Ananda , Pranav Teegavarapu , Anas Awadalla , Juan Bofill , Pratham Chhabria , Sarthak Chauhan, Goral Pahuja, Yash Himmatraka